Millions of possibilities to enjoy running even more;
Joining "Adventure";
-Brings more fun to running with a friend than running alone
-Gives a sense of fulfillment to take action for the society
-Connects us to local communities
The list goes on and on….
Let's explore new places and gain new experiences. You can fully enjoy running itself.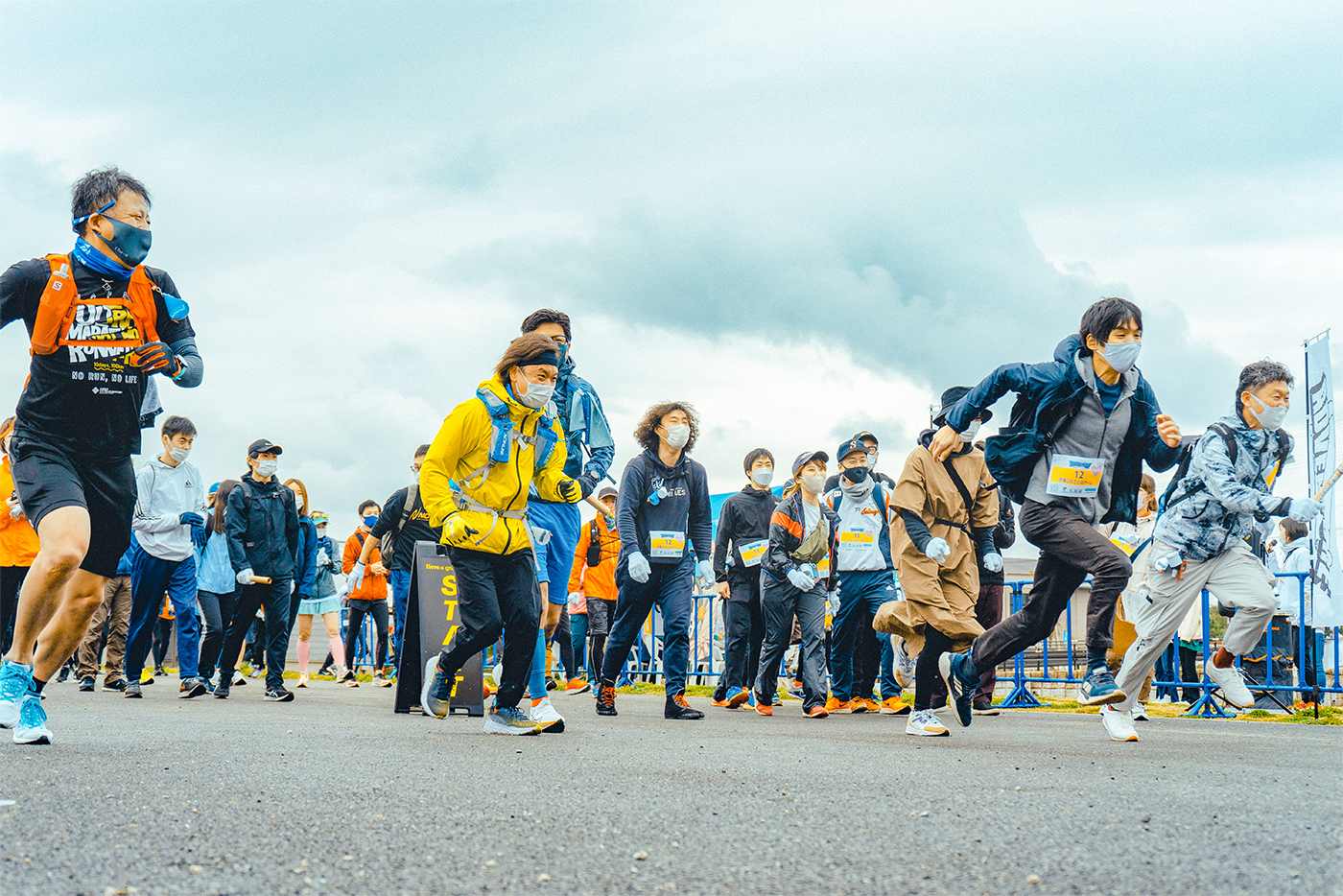 Theme
Event Outline: What is "Adventure"?
Adventure, a new type running event, aims to provide the participants (runners/walkers) with opportunities to do social action programs. They work on teams to complete some quests, competing for good scores. We offer two programs;
"Adventure" is for people aged over 18 and "Adventure Lite" is for children. These events are unique in that the participants get involved in socially beneficial activities while having fun to run.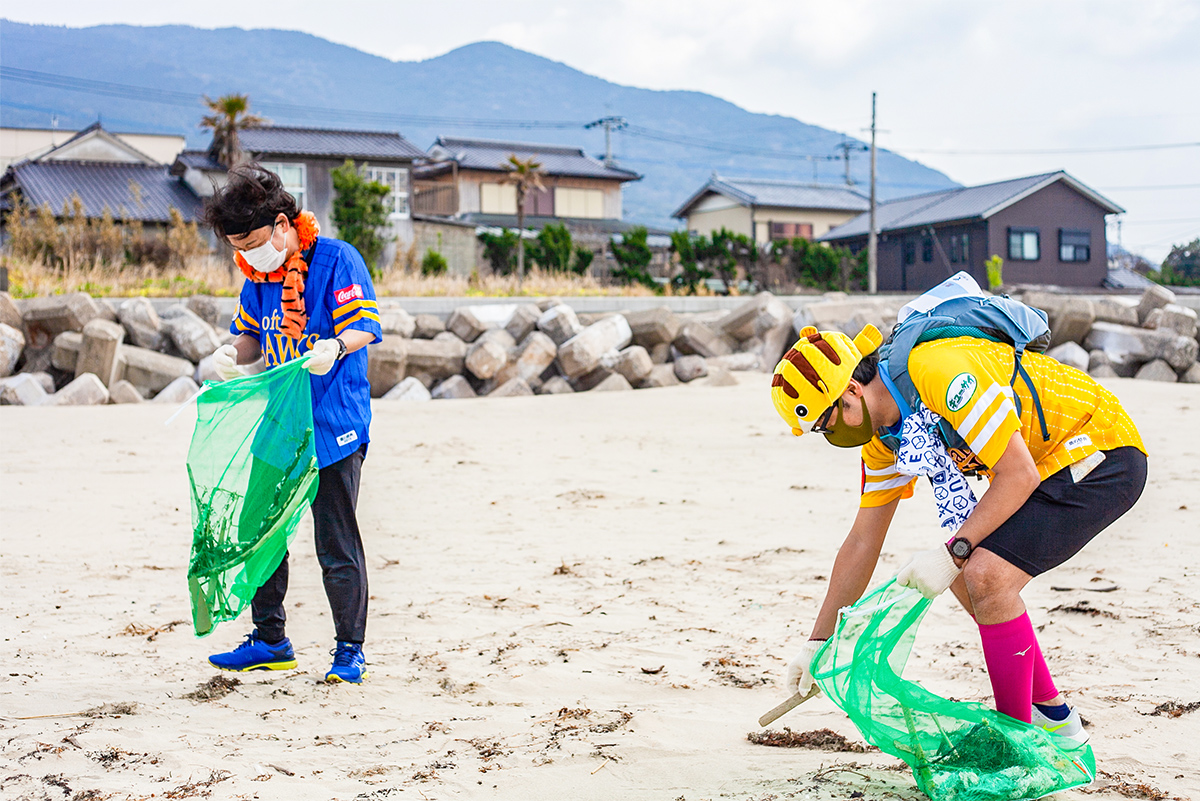 About
Let's uphold the meaning of marathon with this new experience!
Adventure aims to create social impacts with sporting events. Launched in Munakata City, Fukuoka in March 2020, now we are planning to hold "Adventure" nationwide in the near future. We welcome individual and corporate supporters. We look forward to working together to organize these events.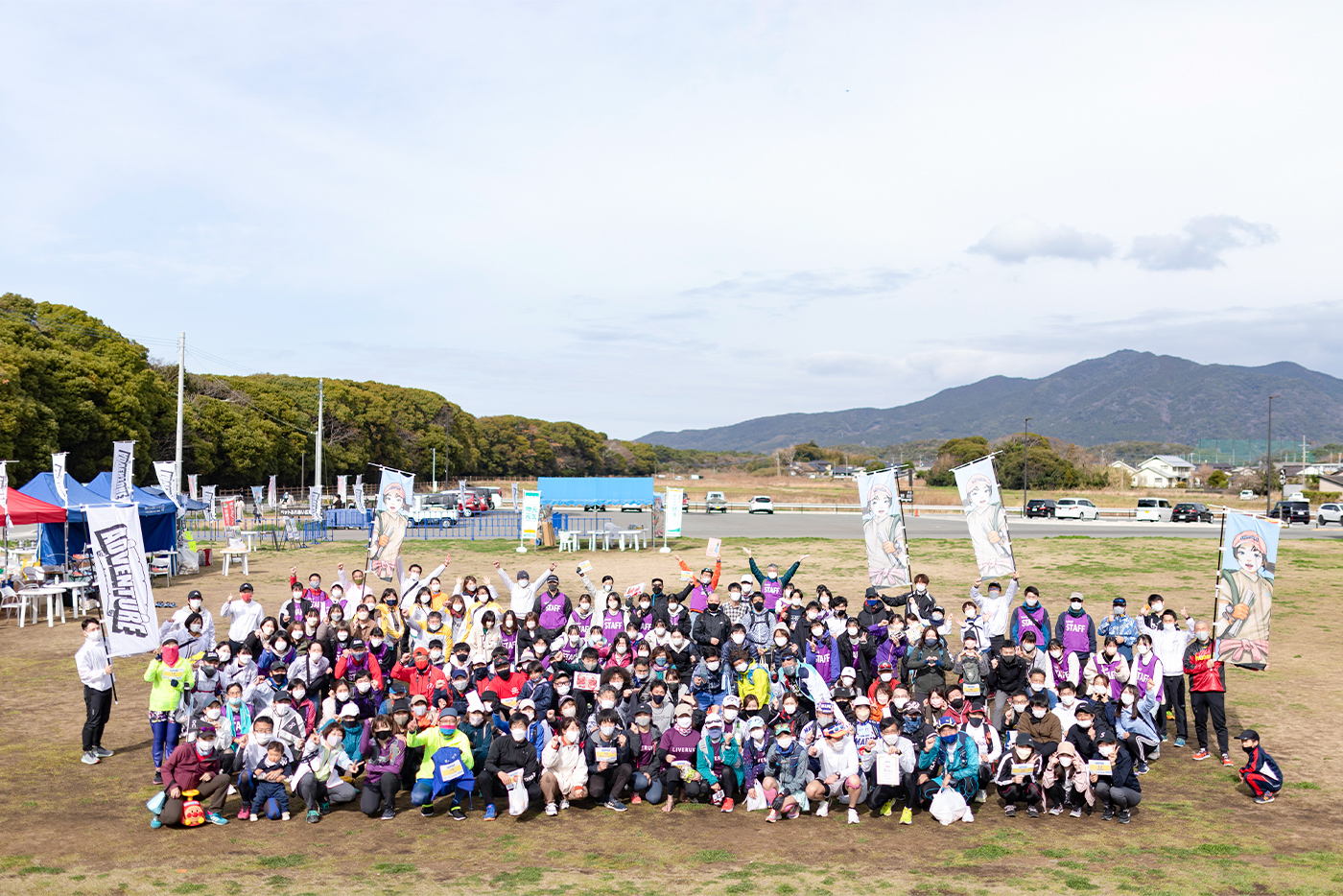 Supporter